Toxic Backlinks Removal Services From Your Website Can Boost Your Business
In this digital era, it is needless to say that every business strives for a strong online presence. Indeed, if your organization lacks that, you're missing out on multiplying your revenue exponentially. With more and more businesses in competition, brands with effective SEO strategies stay on top of the search results. Backlinks are a crucial part of a successful SEO strategy. Backlink Removal Services show that other websites consider your content valuable and link back to it as a reference.
Most people think that more links are better for improving SEO. However, that is not always the case! Some links can be bad for your online reputation and might cause more harm than good. This article explains why you should remove link from Google search to optimize your online presence.
Benefits of Backlink Removal Services for Your Business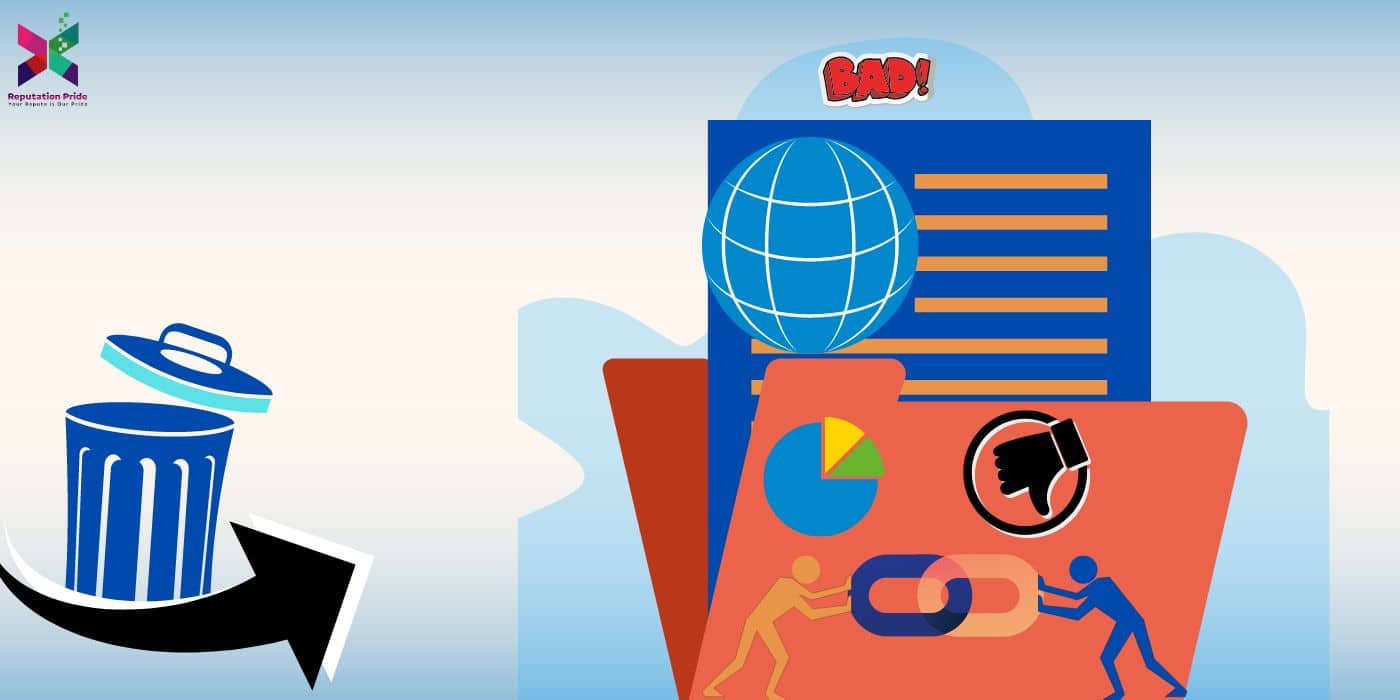 Improve Search Engine Rankings
Bad backlinks are links from websites that are spammy or have no relevance to your business. As Google's algorithm prioritizes websites on user experience, and a website with too many links without any relevance to your business can negatively impact your website's ranking. When you start unnecessary links removal, your website becomes more credible. Moreover, if you remove toxic backlinks, you can improve your search engine rankings. Additionally, you will be able to increase your visibility which will drive more traffic to your website.
Increase Website Authority
A higher number of quality backlinks that are related to your niche can tremendously increase your authority. However, toxic backlinks can deteriorate this authority, and that's why you should Remove Negative Links From Google. When you have accumulated a number of bad backlinks on your website, it gets challenging for you to establish yourself as a credible source of information. Reputable backlink removal services can significantly increase your website's authority. In addition, they can help streamline the process of getting quality backlinks from credible and relevant websites.
Better User Experience
If you've bad backlinks on your websites, it can significantly impact your user experience. These links can lead to irrelevant content, broken links, and poor-quality websites. Visitors find it frustrating or misleading and such experiences push away users from revisiting your website. Your content will be more appreciated and liked if you remove bad backlinks from your website. Hassle free experiences add value to user's life and make them want to connect with you.
Enhance Reputation
Too many links can often be considered a sign of the illegitimacy of a website. Usually, scams or poorly linked websites have irrelevant and excessive backlinking. Toxic backlinks can cause negative reviews and comments and sometimes they may even lead to cyber-attacks. Such incidents cause irreversible damage to your business as well as your reputation. Remove Negative Links to protect your online reputation. If you want to protect your reputation online, remove spam backlinks to ensure that your website remains a safe place for visitors as well as a reputable and credible source of information.
Strengthen Brand Image
No visitor likes a cluttered and disorganized website that has poor backlinking. This indicates a lack of professionalism in a brand and is usually not enjoyed by the user. Reputation Building Services As Google algorithms are based on user experience, toxic backlinks can be a misfortune in your website's rating. Unnatural link removal services can remove toxic links, which makes your website more organized and authentic, attracting more visitors and strengthening your brand image.
Boost Conversations
One of the biggest reasons to remove bad links from Google is they can dramatically increase your conversion, i.e., turn your visitors into buyers. When you no longer have Spammy links and a better user experience, you build trust with the visitors of your website. This will make your visitors want to engage with your brand and, more likely, be your customers.
How Can a Reputation Management Agency Help You Remove Broken Link From Google Search?
One of the best things you can do to enhance your brand's online presence and credibility is to remove dead links from Google. This measure can be dynamic for the success of your business and will ensure customer satisfaction and better user experience if done right. However, it might be difficult for individuals and might not guarantee success, and that's where a credible reputation management agency comes in. Such companies provide links removal services that are executed by professionals and guarantee results. So even if it looks like an expensive investment right now, it will be very fruitful for you in the future.